We arrived to San Francisco in one piece and we're really enjoying city life after almost four weeks of tenting it.
City is really cool and we're only a few blocks from Union Square so great location and within walking distance of most areas.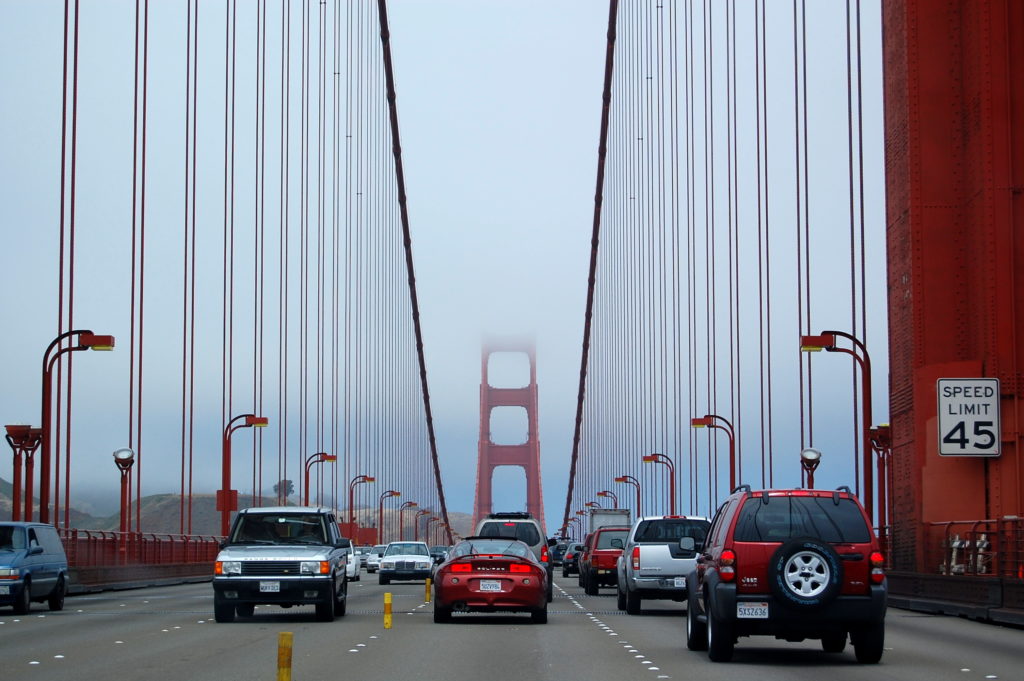 So what have we been up to for the past week. Well we extended our stay for a few days as we need the rest and want to see as much as possible, and Louise wanted to shop some more. We also purchased a CityPass ticket each which saved us money on museums and includes transport on the trams for the week. For $54 it's good value, especially if you plan on visiting the most of the museums and want the bay cruise.
Really nice city the weather was great for most of the week but it has been foggy for the past three days, including our boat cruise around the bay. But still good fun, if not a little cold and windy. The Golden Gate Bridge looks so cool in the fog, from the water it was not possible to see the top of the towers, that's how dense the fog is here.So what museums did we visit, the San Francisco Museum of Modern Art was really good, some very interesting exhibitions which cover all media types and I strongly recommend a visit, Mossy this is a must for your visit here in August. The building is amazing and the museum store is really cool. Earlier in the week, when it was sunny we visited the Aquarium of the Bay which has a long tunnel tank you walk through and has all the marine life from the bay.
So much more to tell about San Francisco, will have to wait until I can spend more time online.