Oh what fun it is to ride on the I80 interstate, 740miles (1,200km) in one day, shared between us every 200miles or so, a long day, made longer by an accident east of Elko that held us up for over an hour, but we got to Salt Lake City after all, late at night.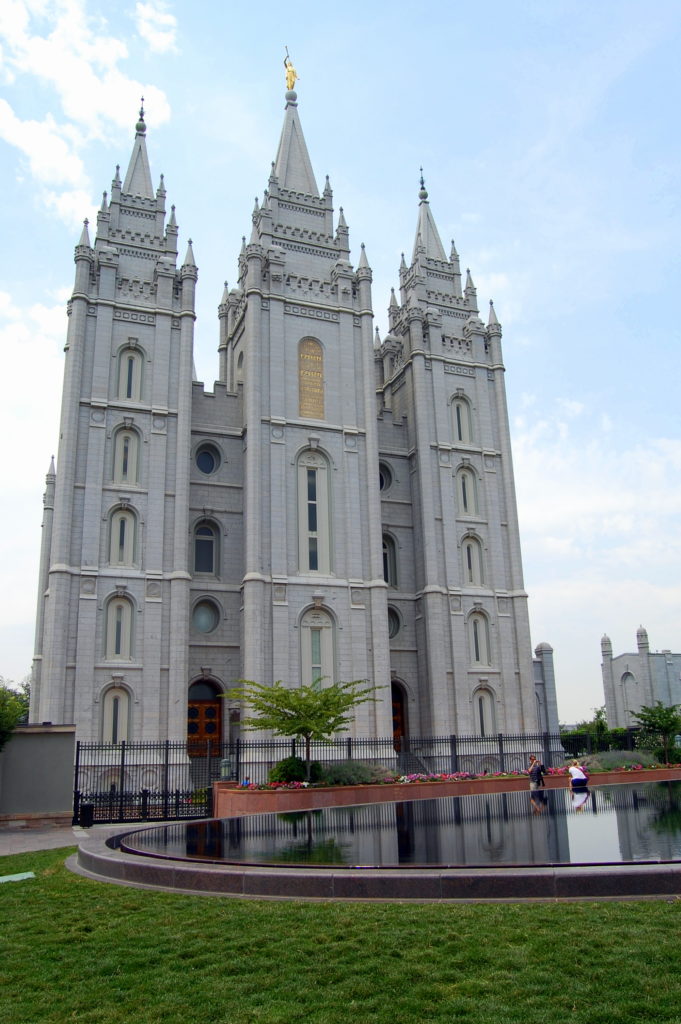 It's hot here today, 37c or "triple digits" as they say on US television, in fahrenheit about 101f. It was so hot it wasn't possible to do much here today so we walked around for as long as we could in the heat and saw downtown, the temple area and the Family History Library, although the Irish family records are extremely limited due to the damage to the Four Courts during the Irish Civil War that wiped out the National Archives. So there wasn't much to do there for me, the Mormons (now called Latter Day Saints) have nothing on our family anyway.
The temple area was interesting to walk around, it's to Mormons what Vatican City is to Catholics. The surrounding gardens were beautiful and well maintained but we kept moving due to the heat. Also I now know why Americans shop at Shopping Malls, they are air conditioned!
Due to recent fire forests and dust from the hot, dry weather, visibility was extremely low and we couldn't see the mountains that surround the city, which was disappointing.
So that was our day, we also got the tram out to the University for a look and that was our day in Salt Lake City. There is more to see here but we didn't have enough time, and the heat was killer. It is the off season here too, the snow has all long melted, but I'd say it's really nice here in the snow.